Meet the winners of the ECCE App Challenge 2018
The ECCE App Challenge for 2018 has been another great success. This year, we had a total of 21 teams participate from ECCE schools across Canada (a new record for the annual competition). The teams participating in the challenge this year were all asked to create apps that addressed any problem of their choosing using Esri technology and open geospatial data.
Each team created their app along with documentation that included a team mission statement, an overview of the app's characteristics, and a pitch video – all within a one-week period. You can view each team's profile with links to their documentation, pitch videos, and live versions their apps hosted online from the ECCE web page on GitHub.
After all of the teams had completed their projects by March 31st, their work was reviewed by three external judges, who evaluated each based on the criteria outlined for the app challenge. We are now pleased to announce the final results of this challenge…
---
Winners:
mapit.space from Simon Fraser University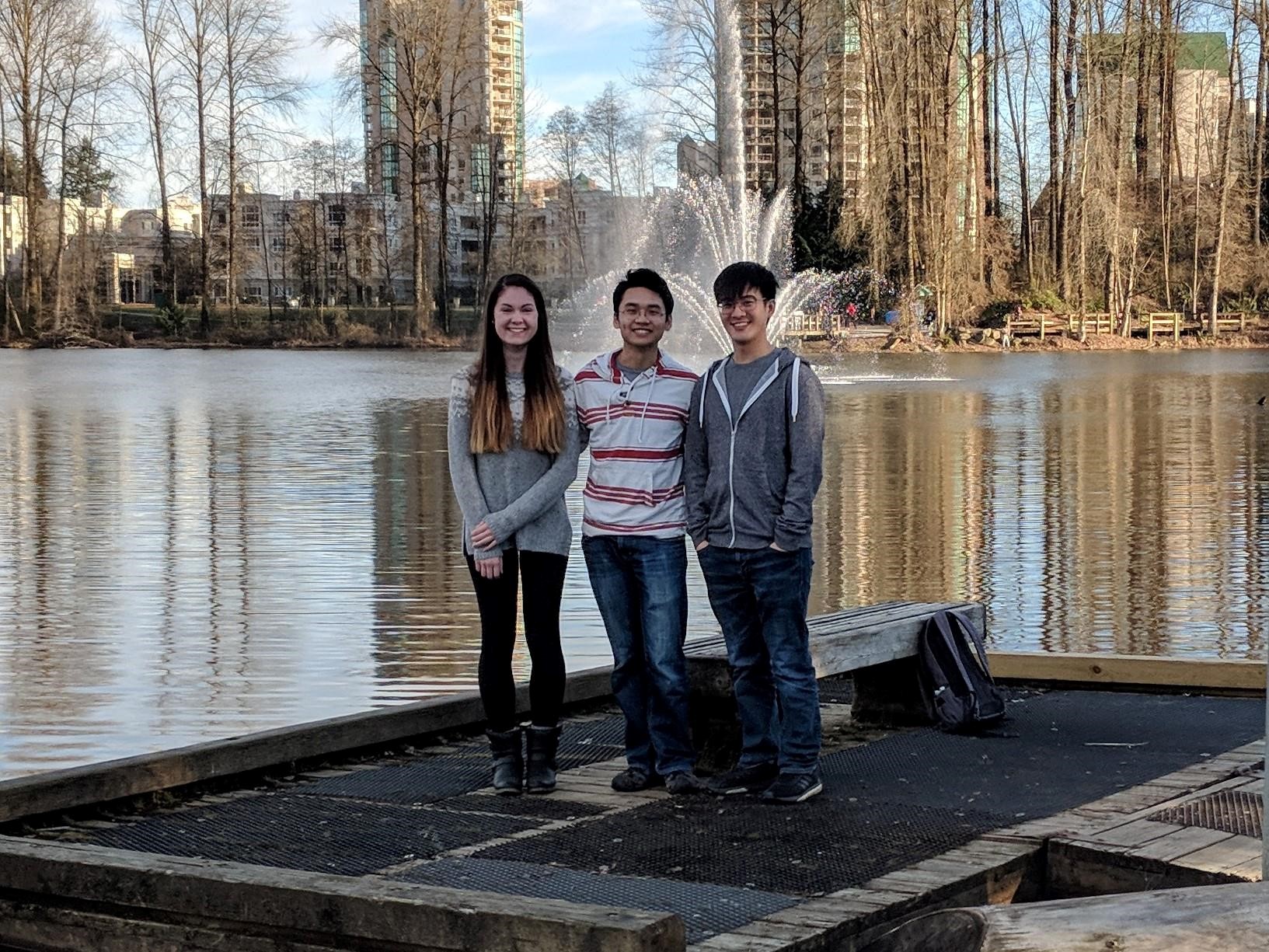 Congratulations go to all three members of this team, Alysha van Duynhoven, Anthony Lee, and Chris Yee. They made effective use of Esri's Calcite Maps Bootstrap theme with the ArcGIS API for JavaScript to create their goElectric application, which is designed to help people calculate potential cost savings from switching to electric vehicles, find charging stations, and visualize the driving range of an electric vehicle depending on its battery charge status within the City of Vancouver. The members of the winning team will be awarded an expenses-paid trip to this year's Esri User Conference in San Diego!
---
First runner-up:
Water3D from the University of Waterloo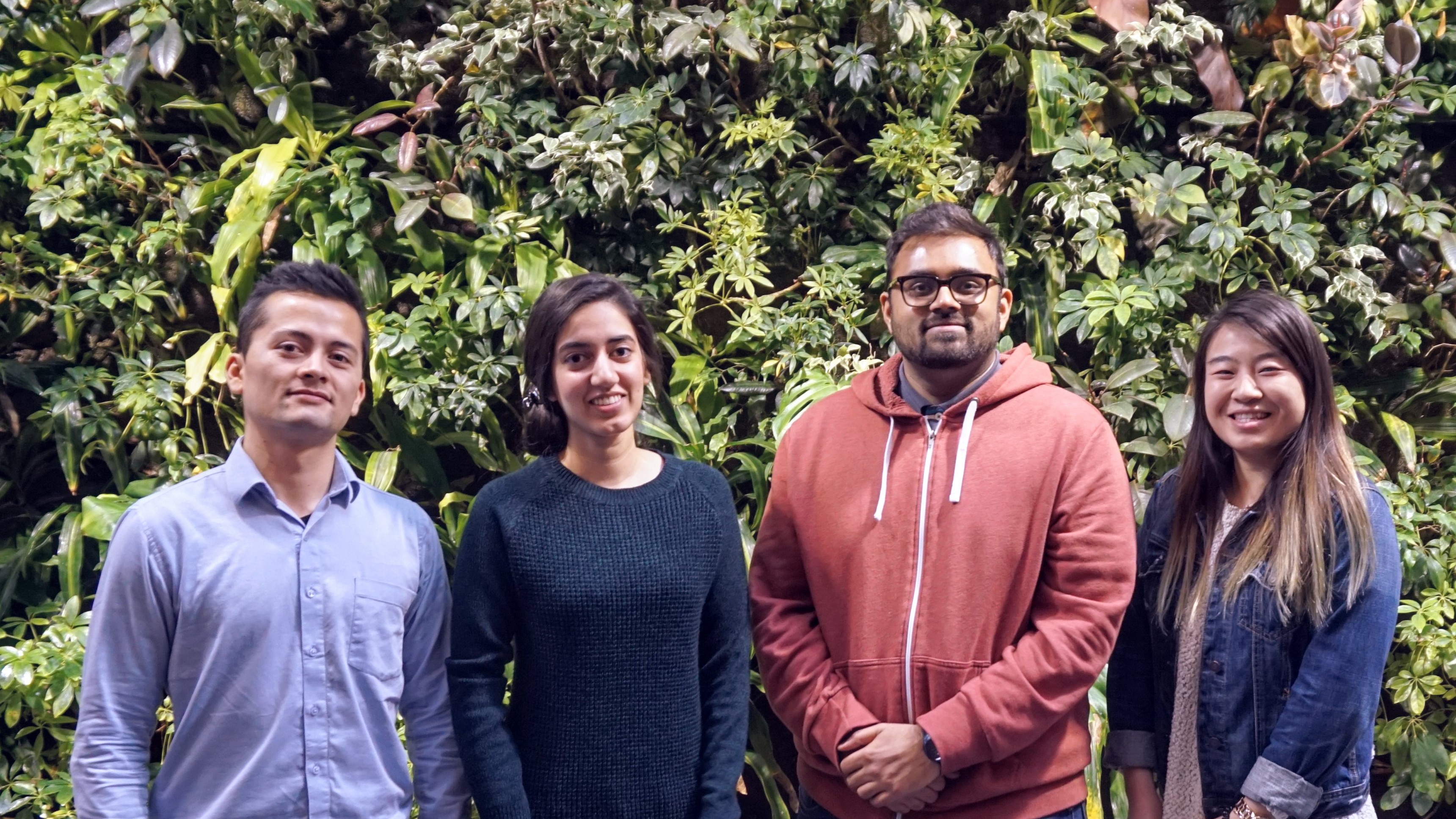 With some returning members from last year's runner-up team, Juan Carrillo, Anam Rahman, Jaydeep Mistry, and Stephanie Wen built their customized web application called Azure using the ArcGIS API for JavaScript and the Bootstrap framework. This application provides a side-by-side comparison of sea-level rise associated with different increased in global temperature in a 3D view of building structures in the City of Vancouver alongside a synchronized 2D map that highlights the footprints of buildings along the shoreline that could be directly impacted by the rise in sea level.
---
Second runner-up:
Mauraders mApp from McMaster University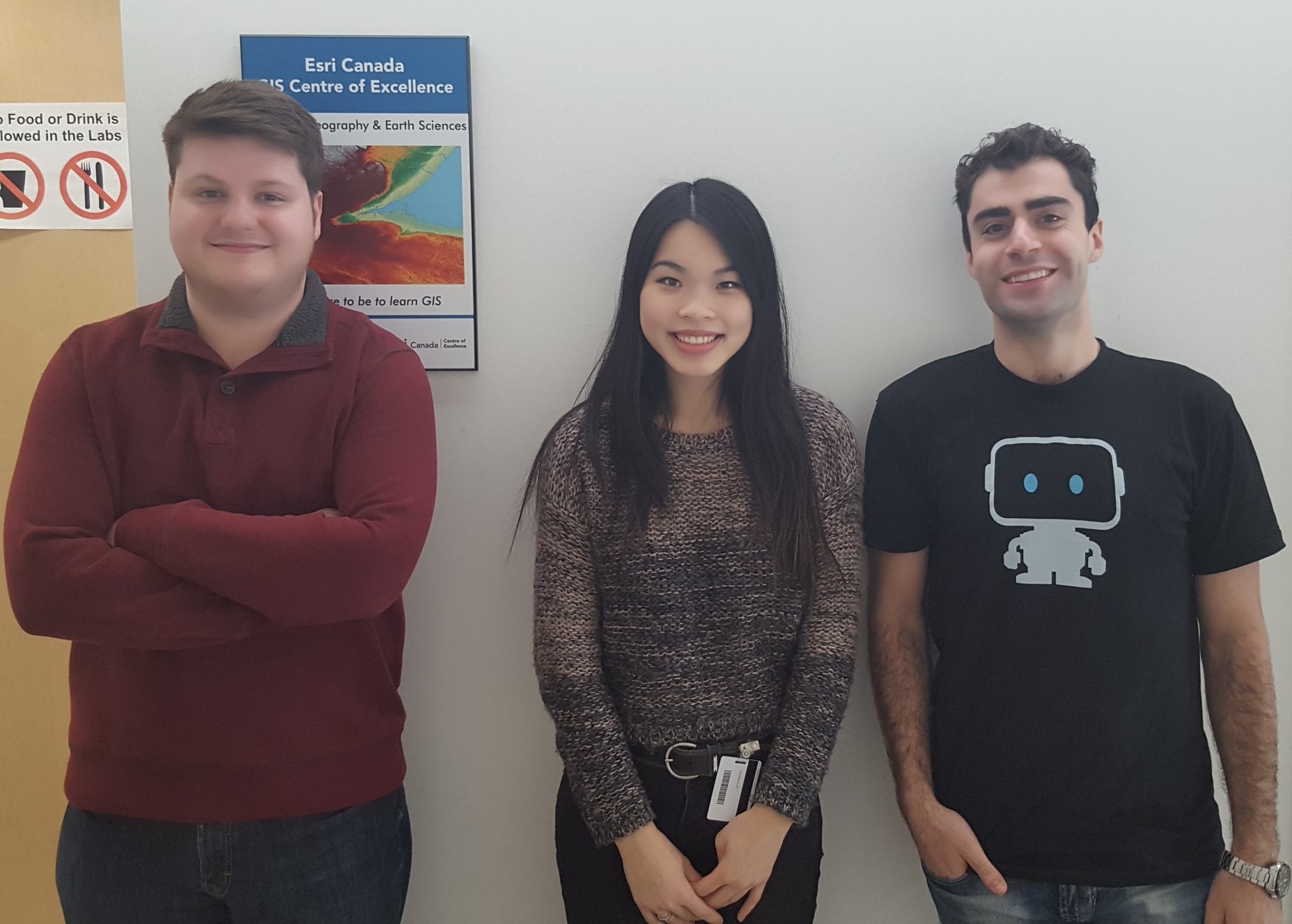 Matthew Brown, Michele Tsang, and Anastassios Dardas (also a returning runner-up from 2017), teamed-up this year to assemble an impressive project titled Energy Revolution, which features a custom web interface built using the Shiny web application framework for R, with Leaflet and the Esri Leaflet plugin integrated as the mapping component of the interface to visualize the potential energy output of solar panels installed on buildings in dissemination areas in Calgary, accompanied by a second web app also built with Esri Leaflet plugin that allows users to explore solar potential of individual building footprints.
---
Details and demos for all 21 teams can be viewed from our GitHub account. All of the projects created by these teams exemplify many different components the ArcGIS platform that can be used to build unique and innovative applications. We can find among the 21 projects a number of custom-built web applications, a customized app built from Web AppBuilder Developer Edition, as well as examples of applications built using configured Web AppBuilder in ArcGIS Online, Operations Dashboard, or Esri Storymap templates. Of particular note, two teams this year were the first to choose AppStudio for ArcGIS to build their custom applications to run on mobile devices.
All of these, of course, are the results of the efforts by the many excellent students at our ECCEs, each completed within one week!
Special thanks go to all of the students at each ECCE that participated in the challenge, and the directors at each school for helping to facilitate and support their students.
Keep an eye on the ECCE blog for stories shared by members of this years teams about their experience working together on their projects. Two articles have already been posted by some of the teams at McMaster: Dream Team and Marauders mApp
We look forward to another App Challenge in 2019, and hope to see many of these students returning to compete again next year!
---